Architectural Millwork
Our system allows the manufacturer and end user to easily snap moldings and crowns into place with no need for screwing or nailing. These connectors also allows to keep the integrity of the design with no visible connection. Our SUNNY, SILVER, CHAMP, and METAL are also commonly used as a gluing aide for woodwork because they are self-tightening. Our products are also used in a variety of architectural ship millwork because the plastic pieces are sturdy, but also incredibly lightweight.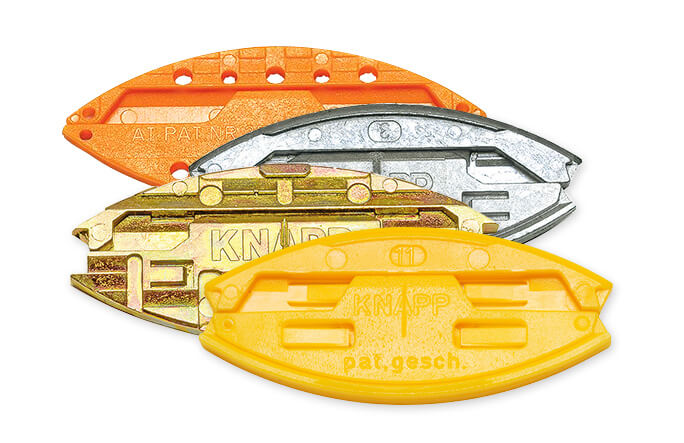 Biscuit Connectors
The tried and tested KNAPP biscuit connectors can be utilized for all wood products and are simply snapped together. They are mostly utilized for the manufacturing of furniture and case good and can also serve as a universal gluing aid and especially come in handy for complicated parts, such as miter joints. The design and functionality of all our biscuit connectors are essentially the same and the choice between them depends on the application, material, and personal preference.
You have two identical half-moon shaped connectors that sit in a biscuit rout and interlock with each other when you join the components. Thus, creating a self-tightening joint with no visible connector parts and can be demounted if needed.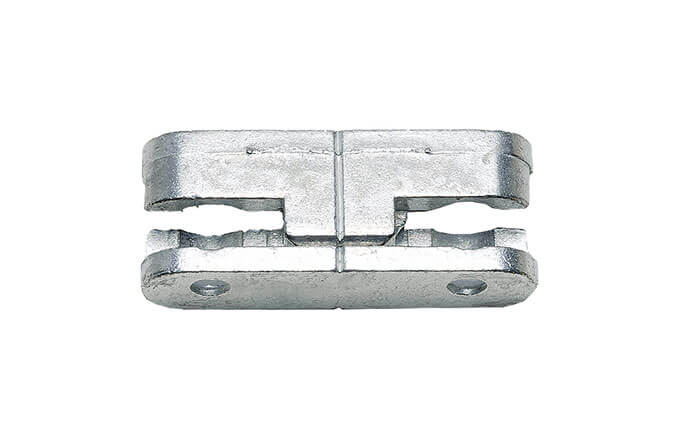 CHICO
The KNAPP CHICO is a load-bearing precision connector designed to provide small dimensions, matched with high stability. This makes the KNAPP CHICO ideal for use in furniture and interior design components with high safety standards, as well as for products that must be easily and quickly assembled and disassembled. Suitable for all wood and board material, the KNAPP CHICO is also self-tightening and demountable. Common applications of the KNAPP CHICO include: case goods, cabinets, shelving, fixtures, architectural millwork, and shop fittings.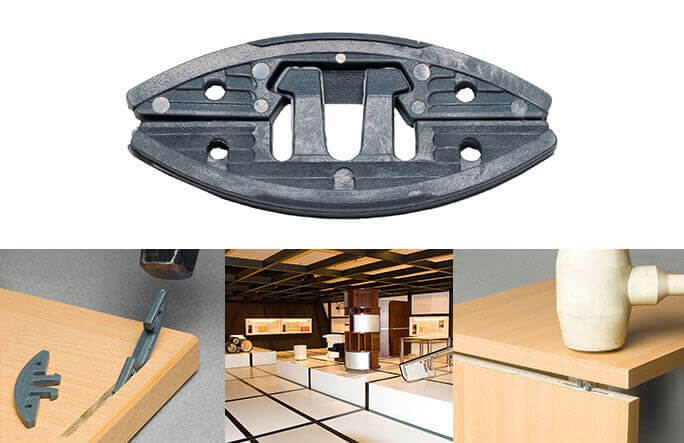 FAST
A versatile product, the KNAPP FAST is a high-quality plastic clip-in connector that can be used in a variety of furniture and interior design applications. The KNAPP FAST is immediately load-bearing and provides a hidden connection, as well as being self-tightening. This demountable connector can be used on all softwoods and board materials without laminated surfaces. Although the KNAPP FAST has multiple furniture and interior design applications, it is commonly used in case goods, cabinets, shelving, fixtures, architectural millwork, and shop fittings.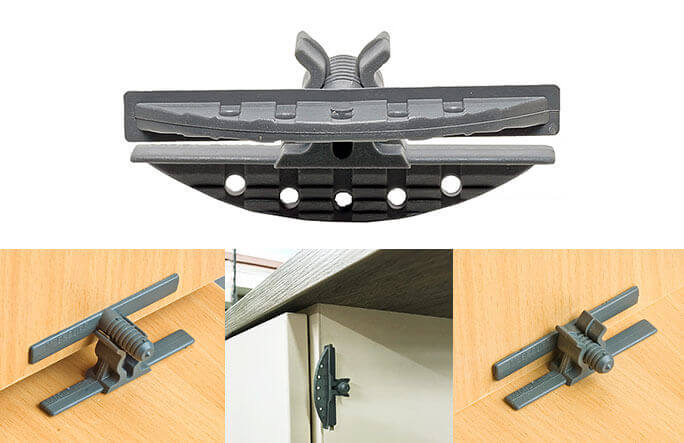 CLIPS
The KNAPP CLIPS is a versatile and self-tightening two-piece plastic connector with multiple applications options. KNAPP CLIPS provide a non-visible connection that is both demountable and adjustable and can be used in common applications such as blind installations or it can serve as both a connector and hinge on detachable ventilation grids or cable ducts. Our product can be used on all wood and board materials and is commonly used in furniture and interior design applications such as architectural millwork and shop fittings.