Architectural Millwork
Our system allows the manufacturer and end user to easily snap moldings and crowns into place with no need for screwing or nailing. These connectors also allows to keep the integrity of the design with no visible connection. Our SUNNY, SILVER, CHAMP, and METAL are also commonly used as a gluing aide for woodwork because they are self-tightening. Our products are also used in a variety of architectural ship millwork because the plastic pieces are sturdy, but also incredibly lightweight.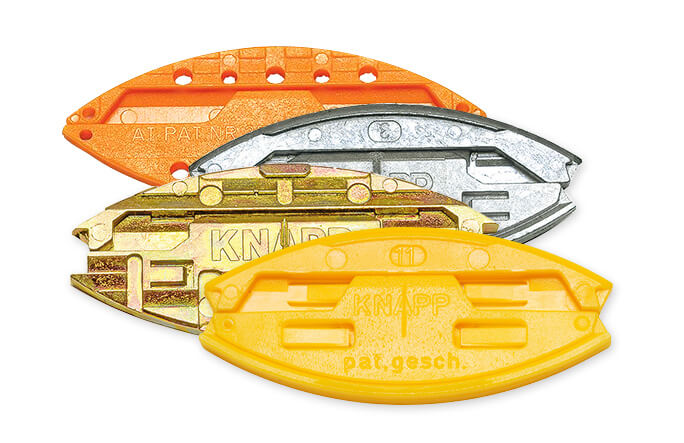 Biscuit Connectors
The tried and tested KNAPP biscuit connectors can be utilized for all wood products and are simply snapped together. They are mostly utilized for the manufacturing of furniture and case good and can also serve as a universal gluing aid and especially come in handy for complicated parts, such as miter joints. The design and functionality of all our biscuit connectors are essentially the same and the choice between them depends on the application, material, and personal preference.
You have two identical half-moon shaped connectors that sit in a biscuit rout and interlock with each other when you join the components. Thus, creating a self-tightening joint with no visible connector parts and can be demounted if needed.